Welcome to S&T Trucking & Excavating
S&T Trucking & Excavating is a family owned excavating contractor and trucking company and business operating in Madison, Belleville and throughout South Central Wisconsin. We combine years of successful experience with a variety of dump trucks, excavators and heavy duty construction equipment to get the job done on time and on budget!
Residential Land Development
Land Drainage and Runoff Problems
Basement and foundations
Driveways
Landscaping
Material Delivery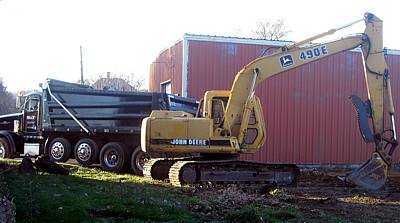 Commercial Site Development
Land clearing and removal
Building Site Preparation and Grading
Sidewalks
Parking lots
Material Delivery
Excavation Contractor Specializing in Agricultural Development
Building Site Preparation and Grading
Bedding Sand
Ag Lime
Gravel
Contact us or call (608) 212-8040 for a FREE quote or estimate.
From driveway restoration, to ponds, to building site preparation and excavating, there's nothing we can't do!